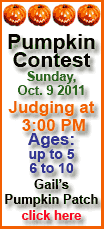 Chavez has nationalized hundreds of privately owned companies since taking office in 1999, but this is the first time he has targeted private homes for expropriation.
Chavez offered no details regarding the planned seizures of private homes and quaint inns, known in Spanish as "posadas."
"There are some houses that were illegally built. We're going to take them over," he said on television from the presidential palace.
The president said the government would build state-run inns on Los Roques, which is an archipelago of tiny islands offering snorkeling and scuba diving along numerous coral reefs and deserted white-sand beaches.
Lying 95 miles (150 kilometers) off the mainland, Los Roques is immensely popularly with foreign tourists seeking natural beauty and tranquility.
The archipelago is a paradise for nature lovers. More than 280 fish species, including rainbow-colored parrot fish and yellow striped angel fish, dance around divers in the crystalline waters. Brown boobies and scarlet ibises are among the dozens of bird species found on the islands.