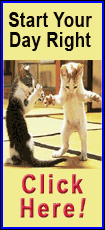 The actions by the Commodity Futures Trading Commission involved civil charges of manipulating prices, operating Ponzi schemes and other violations.
The CFTC said the total of 99 actions it filed in fiscal 2011 was 74 percent higher than the 57 it filed the previous fiscal year. The agency also said it obtained court orders imposing around $450 million in civil fines and restitution on companies and individuals. That compared with about $200 million in the previous year.
The CFTC oversees futures and options trading in commodities like oil, natural gas and agricultural products as well as financial instruments.