In rejecting a proposed reorganization plan from WaMu for a second time last month, Judge Mary Walrath had cited several impediments to confirmation. These included claims by a committee of equity security holders that hedge funds supporting the plan had engaged in insider trading of WMI debt based on information they obtained during the bankruptcy.
She had ordered the warring parties to engage in mediation in an attempt to resolve their differences without letting the bankruptcy case, now three years old, crumble into a "litigation morass."
Washington Mutual responded with a court filing this week in which it agreed to make several plan modifications regarding issues such as the interest rate to be paid to creditors, while urging the judge to limit mediation to the insider trading claims. WaMu attorneys argued that the insider trading claims were an issue of securities law, not directly related to confirmation of a reorganization plan.
After holding a hearing on Thursday, Walrath disagreed.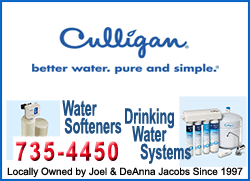 "There's just way too many issues, and I'm not going to have another contested confirmation hearing without trying to have this mediation and resolve all the issues," she said.
"I think the issues here are really confirmation issues," added the judge, who set an initial deadline of Nov. 7 for a report from the mediator on whether a consensual plan can be obtained.
Walrath ordered Washington Mutual to negotiate with several creditor groups, including the equity committee, the hedge funds and WaMu's official committee of unsecured creditors.
However, she agreed with attorneys for JPMorgan Chase and the Federal Deposit Insurance Corp. that they should not be required to participate in the mediation.
"I think their issues are settled already," Walrath said.