Weekly applications increased by 6,000 to a seasonally adjusted 401,000, the Labor Department said Thursday.
The modest gain comes after applications plummeted by 33,000 in the previous week. The drop partly reflected technical difficulties with the department's seasonal adjustment process.
The four-week average, a less volatile measure, fell for the second straight week to 414,000, its lowest level in a month.
Still, applications are higher than they would be in a healthy economy. They need to fall below 375,000 to signal sustainable job growth. They haven't been that low since February.
The slumping economy has led many employers to pull back on hiring. Economists expect employers added just 56,000 jobs last month and the unemployment rate remained stuck at 9.1 percent for the third straight month. The government issues its September jobs report on Friday.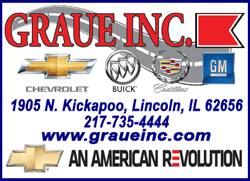 The unemployment benefits report suggests "employers are in hiring freeze mode rather than full-blown cost-cutting mode," said Jill Brown, an economist at Credit Suisse Securities. "That's what we think the flavor of tomorrow's payroll report will be too."
Steven Wood, an economist at Insight Economics, said applications have averaged 415,000 this year, down from 459,000 last year. That suggests layoffs have slowed.
"However, layoffs remain relatively high and there has been little ... improvement over the past 6 months," he said in a note to clients.
There have been some pessimistic signs regarding hiring this week. Service firms, which include retailers, restaurants, hotels and health care providers, cut their staffs for the first time in 13 months in September, according to a private survey Wednesday by the Institute for Supply Management.
And payroll processor ADP said that businesses added 91,000 jobs last month, a mildly optimistic reading. But the ADP report doesn't cover government jobs. And it has been inconsistent with the Labor Department's figures. ADP reported a similar job gain for August, and yet the government's report found a net job gain of zero.