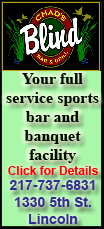 So when coach Andy McDonald says this week's opponent -- the Senators of Springfield High School -- is just as athletic as any team Lincoln has faced this season, it's quite the compliment.

"They're very athletic. I mean as athletic as and fast and as aggressive as any other team we've faced this season," said McDonald when asked to describe Friday's foe. "On offense, they have a lot of weapons. And they're very aggressive on defense. They like to blitz a lot."

With such gifted athletes, McDonald indicated that his team's margin for error is thin for this week's contest.

"We'll have to bring our best game," said McDonald. "They're coming off a couple of tough losses in a row, but they really stuck it to Lanphier, Southeast and Taylorville. They're very capable of putting some big numbers on the scoreboard. They're dangerous."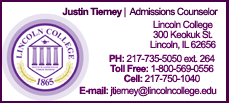 Turnovers a top concern
One way to limit the Senators' explosive offense is to keep them off the field.

That will require lengthy, sustained scoring drives from the Railer offense, which is something Lincoln has proven to be quite capable of when they limit their own turnovers.

Before fumbling twice last week, the Railers had limited their turnovers in consecutive wins over Lanphier and Southeast. Against the Spartans, the Railers had no turnovers in their most convincing win of the season.

Another week with no turnovers would greatly improve Lincoln's chances against Springfield.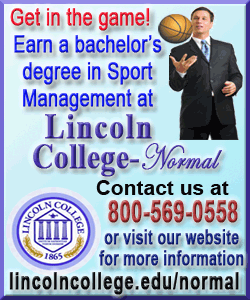 "Last week, we had a couple that hurt us," said McDonald. "But, you're going to have some here or there. It's certainly been much better recently than it was early on in the year.

"The guys have done a much better job of protecting the ball and being focused. And it's been a big part of our better play recently. The outcome of the game can really be determined by one or two turnovers. If we're going to take another step forward, that'll be something we'll have to continue to improve on."

Leisinger nears record
With a big passing day through the air, Railer quarterback James Leisinger could enter into the program's record books.

Although he wasn't sure of the exact number late Thursday night, McDonald said his quarterback is within one game's reach of breaking Lincoln's record for career passing yards.

Leisinger has been the Railers' starting quarterback since midway through his sophomore season.
[By JUSTIN TIERNEY]
Justin Tierney's Railer football reports