William Cellini, once known as The King of Clout for the vast influence he wielded in Illinois politics for decades, had no direct dealings with the impeached ex-governor -- never talking on the phone or holding meetings with him, attorney Dan Webb told jurors.

"Cellini never personally knew Blagojevich," he said.

Cellini, a 76-year-old Republican from Springfield, is accused of conspiring to shake down the Oscar-winning producer of "Million Dollar Baby" for a $1.5 million campaign contribution to Blagojevich -- though prosecutors don't claim any direct involvement by Blagojevich, a Chicago Democrat.

Cellini's is the last in a series of trials that grew out of a decade-long investigation of Blagojevich, who was convicted of multiple corruption counts earlier this year, including trying to sell or trade President Barack Obama's old Senate seat.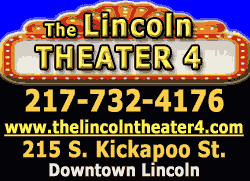 Before resuming his opening statement Thursday morning, Webb bitterly complained to presiding Judge James Zagel about a Cellini nickname prosecutors mentioned in their opening remarks to jurors: the pope of Illinois politics.

The moniker was inappropriate, Webb said, and all part of a push by prosecutors to suggest to the jury that Cellini became rich primarily from his state connections and not because of his business savvy.

"This is a huge issue," Webb boomed, referring to the judge's pretrial ruling that the defense can't try to argue that business skill accounted for Cellini's wealth. "For me to be handicapped ... is unfair and wrong."

Zagel rejected Webb's request to broach the topic once jurors came into the courtroom, saying whether Cellini was or wasn't good at business was irrelevant to the shakedown allegation.

After Webb concluded his opening, prosecutors called their first witness: a former executive director of the $30 billion Illinois Teachers' Retirement System, Keith Bozarth.
Prosecutors say Cellini conspired with Blagojevich insiders Tony Rezko and Chris Kelly and former state board member Stuart Levine to squeeze movie executive Thomas Rosenberg for a contribution by threatening his investment company with the loss of $220 million in state money from the pension system unless he made the donation.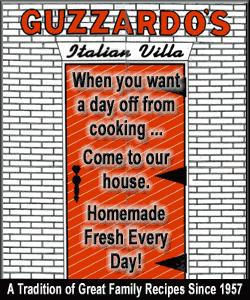 Bozarth, who has not been accused of wrongdoing, offered an overview of how the pension system operated and recounted how Cellini came to meet him around early 1999 to complain. Cellini complained that Bozarth seemed to have a bias against investing in real estate, in which Cellini had an interest.
A second witness, Marvin Traylor Jr., who works for the Illinois Asphalt Paving Association, also testified. Since 1973 Cellini has been executive director of the Springfield-based association that helps advocate on behalf of highway contractors.

Traylor described Cellini's depth of knowledge in the workings of the state and his frequent political fundraising.

"My boss, he's a good, wise man," Traylor said.

In his opening statement Wednesday, prosecutor Greg Deis told jurors Cellini's influence in the pension system was so great that he could at times dictate how much of its money certain companies should receive -- even though Cellini held no position at the agency.

Cellini, who is free on a $1 million bond, has pleaded not guilty to the charges, which include attempted extortion.
Copyright 2011 The Associated Press. All rights reserved. This material may not be published, broadcast, rewritten or redistributed.