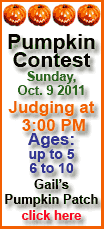 The fire burned approximately 27 hours and covered a swath of land amounting to more than 2,000 acres before it was finally extinguished.

History reports the city of Chicago was virtually destroyed, but it was also very quickly rebuilt. Even so, the fire had a long-term effect on the city, and the memory of the devastation will never fade away.

Forty years after the fact, the Fire Marshals Association of North America decided they would mark the anniversary of the fire, Oct. 9, as a day of informing the public about fire safety and prevention.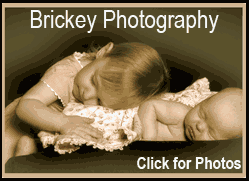 In 1920 President Woodrow Wilson turned the day into a national observance, and in 1925 President Calvin Coolidge promoted it to a weeklong event to take place Oct. 4-10.
Since that time, fire departments across the country have taken the week seriously as an opportunity to inform and educate the public on fire safety, focusing primarily on school-age children.
This year, the Lincoln Fire Department is observing a fire safety and prevention month. All during October firefighters will be visiting local schools and talking to children about fire safety.
According to Bret Tripplett, fire inspector, who is heading up the activities at the city fire department this year, firefighters will visit one school per day on Tuesdays, Wednesdays and Thursdays through Oct. 20.
The month of activities actually began shortly after school started this fall. The fire department sent out letters to city schools, inviting children to enter a poster contest. The theme of their posters was to revolve around fire safety and prevention tips, such as touching a door to see if it is hot before opening it during a fire, and staying low to the ground because smoke rises and the best air to breathe is down low.
According to Tripplett, the children had most of the month of September to draw their pictures, and as a result, the fire department received approximately 225 entries. Schools that participated were Carroll Catholic, Central, Chester-East Lincoln, Jefferson, Washington-Monroe, West Lincoln-Broadwell and Zion Lutheran.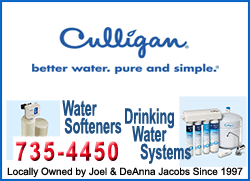 Tripplett said the second-graders were the age level that submitted the most pictures, but the team of judges chose one winner from each grade level. He also noted there was some excellent artwork and it was a tough decision, but in the end the following youngsters were the winners:
In kindergarten the winner was Ella Singleton. Ella is 5 years old and a student at Carroll Catholic. Her parents are Scott and Jennifer Singleton. The theme for Ella's poster is "Feel the door."

The first-grade winner was 6-year-old Rachel Morrow, also a student at Carroll Catholic. Her parents are Greg and Peggy Morrow. The theme of Rachel's poster is "Stop drop and roll," but she also added a personal "thank-you" to the firefighters.

Nikos Poulos

also chose the theme of "Stop drop and roll" for the winning entry on the second-grade level. Nikos, whose parents are John and Tonya Poulos, is 7 years old and a student at West Lincoln-Broadwell.

The final winner for this year was Azlen Smith. Azlen's parents are Cody and Christy Smith. Azlen is 8 years old and a third-grade student at Zion Lutheran School. The theme of her poster was also "Stop drop and roll."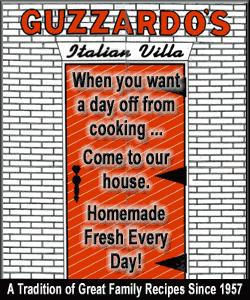 As the winners of this year's contest, the kids will each be treated to a ride to school in a real fire truck. Chief Mark Miller said as long as it is available, the children will be picked up at home, one per week on the day of their choice, in the city's big ladder truck and driven to school.
In addition, the winners will have their posters prominently featured in Lincoln Daily News, one each Friday over the next four weeks, beginning with Ella Singleton.
Miller added he is hopeful the downtown businesses will allow the fire department to post all 200-plus submissions in their store windows during the month of March.
In addition to the contest, firefighters will also be visiting local schools this month and teaching kids about fire prevention and safety. This week they have been at West Lincoln-Broadwell, Jefferson and Central.
Next week they will be at Adams on Tuesday, Zion Lutheran on Wednesday and Chester-East Lincoln on Thursday.
On Oct. 18, 19 and 20, firefighters will visit Carroll Catholic, Northwest and Washington-Monroe respectively.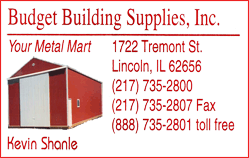 Tripplett said that during the day at each school, the department will take its "smoke house" so children can safely experience what it is like to be inside a smoky building during a fire.
The firefighters will also give lessons in how to escape a burning building. Triplett said the lessons are easy to understand and important.
The kids will learn about knowing two escape routes out of their home and that getting on the floor and crawling through smoke makes it easier for them to breathe. They will learn the "stop, drop and roll" method of extinguishing burning clothing, and they will learn that no matter what, they should never go back into a burning building.
In addition, the firefighters will discuss how to call 911 and when. They will talk about establishing a meeting place outside where family members can find each other during a fire. The kids will learn about smoke alarms, how to test batteries and when they should be changed.
Triplett said the firefighters will also discuss how to be safe around campfires and other recreational fires.
Miller said all the firefighters work hard to bring themselves down to the children's age level as they speak to them and interact with them.
In addition to valuable lessons learned, the weeks ahead at the various schools will help children better relate to and develop a trust in the department whose sole responsibility is to help them during a fire.
[By NILA SMITH]