Assistant Chief Darin Coffey said the firefighters' message to students says two things: (1) how to determine if there are two ways out of the bedroom; and (2) the importance of a meeting place outside the home where family members can gather after they escape from a burning house.


"We always tell them how to prevent fires -- in their homes and outdoors," the assistant chief said, "but we also tell them how important it is to find a place outside their home where everyone can meet after they escape a burning house.


"That location has to be determined by each family individually, because everyone has a place that will be familiar to their family members -- the mailbox, a neighbor's porch, the tree at the end of the driveway.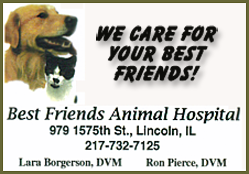 "After the firefighters arrive, the first eight minutes are crucial," Coffey continued. "The crew is multitasking, and that can be more or less for each man, depending how many firefighters are on the scene. The benchmarks for a checklist of actions can change, depending on conditions and specific factors.

"That is why we stress to the students that it is important for them and their family members to leave the house as soon as possible and to account for each other in order to know everyone is out of the house. Every situation is different, but having the people safe is always top priority."

Coffey said budget cuts had eliminated the department's ability to acquire fire safety and prevention coloring books for students. He and inspector Bret Tripplett plan to create a worksheet that will be something students can take home and share with parents.
Firefighters were at West Lincoln-Broadwell, Jefferson and Central elementary schools on Tuesday, Wednesday and Thursday this week. They will visit a different school each Tuesday, Wednesday and Thursday through October.
A poster contest was conducted throughout September in kindergarten through third grades, and four winners will receive a fire truck ride to school as their prize. The poster will also be published in the Lincoln Daily News on Fridays through October, beginning today.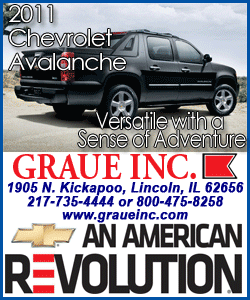 Parents can reinforce the lessons and help children learn something that will help everyone -- learn their address. A child may need to call the 911 dispatcher, and they need to know what to say. Playacting will allow even a young child to practice the call.

The department alternates its Stay Alive House and smoke demonstration with a classroom-only program explaining equipment and letting students touch and have a close-up experience with the firefighters' gear and outfit. As another way to repeat the safety and meeting place information, Coffey said they may consider extending the program to older students, possibly high school.

"That is something we should consider because the high school students are old enough to be baby-sitting and spending time alone with younger siblings," he said, "and if they are responsible for other people in that way, they should be prepared."

Firefighters at Jefferson on Wednesday were Assistant Chief Darrin Coffey, Capt. Ben Roland, Lt. Todd Koehler, inspector Bret Tripplett and firefighter Andy Dexter.

[By MARLA BLAIR]