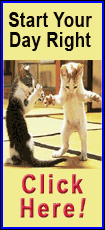 The (Peoria) Journal Star reports that Quinn says the legislation is a guarantee for utility companies to give themselves annual rate increases while eliminating accountability.

Supporters say the legislation is needed to finance a "Smart Grid" that can monitor energy use and reduce waste. The $3 billion, 10-year plan also would have given Commonwealth Edison and Ameren Illinois money for basic infrastructure.

Quinn made his comments Thursday during a stop in Peoria with Ameren Illinois' corporate headquarters nearby.

___

Information from: Journal Star,
http://www.pjstar.com/

Copyright 2011 The Associated Press. All rights reserved. This material may not be published, broadcast, rewritten or redistributed.