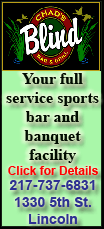 The Dow Jones industrial average rose in the morning, turned lower at midday, rallied from 3 to 3:30 but then fell 124 points the last half hour of trading. The latest day of choppy trading left the Dow with a loss of 20 points, following a 468-point surge over the previous three days.
Banks fell more than the broader market as the downgrades of Italy and Spain by the Fitch agency renewed concerns about Europe's debt crisis and the fallout it could have on banks. Bank of America Corp. plunged 6 percent, the most in the Dow. JPMorgan Chase & Co. was close behind, 5.2 percent.
The Dow Jones industrial average dropped 20.21 points, or 0.2 percent, to 11,103.12. Stocks that tend to do well even during economic downturns fared the best. Wal-Mart Stores Inc. led the Dow with a 1.8 percent gain. Drugmaker Pfizer Inc. rose 1.2 percent.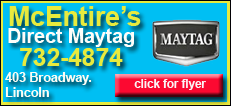 The Labor Department's closely watched report on unemployment contained mixed news for investors.
U.S. employers added 103,000 jobs last month, about double what economists had expected. The government also said more jobs were added in July and August than previously reported. Economists said the report countered short-term fears that the U.S. might be entering another recession.
Yet it offered few signs that strong growth will return soon. The U.S. unemployment rate remained steady at 9.1 percent for the third straight month. The payroll gains weren't enough to bring the unemployment rate down, or even to keep up with growth in the U.S. population.
Broader indexes and small-company stocks didn't do as well as the large companies that make up the Dow. The Standard & Poor's 500 index fell 9.51 points, or 0.8 percent, to close at 1,155.46. The broader index still gained 2.1 percent for the week, the second week it has made gains out of the previous six.
The Nasdaq composite index fell 27.47, or 1.1 percent, to 2,479.35. The Russell 2000, which tracks smaller companies, plunged 2.6 percent to 656.21.
The Dow is up 1.7 percent for the week. The Nasdaq rose 2.6 percent.
Makers of high-tech lap equipment skidded after Illumina Inc. withdrew its annual earnings forecast, saying demand from government and academic customers had decreased in the slowing economy. Illumina lost a third of its market value. PerkinElmer Inc. plunged 8 percent; Thermo Fisher Inc. lost 6 percent.
Sprint Nextel Inc. plunged 20 percent after the company said it needs to raise money to build out a new high-speed data network. The rose earlier in the day after the company said its new deal to sell Apple Inc.'s iPhone will add to revenue in coming quarters.