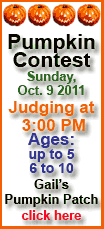 The cause of death, in New York City, was not immediately reported Friday night. His son, Alejandro, told The Associated Press that the family had no immediate comment.
Santo Domingo's death was first reported by the Caracol broadcasting network, which he owned. He had holdings in nearly every major Colombian industry, from beer and soft drinks to aviation, automobiles, banks, cinema and telecommunications.
He was a big backer of Colombia's football federation and was a major patron of the arts, including the Museum of Modern Art in New York City.
Santo Domingo also contributed to the University of the Andes and to the construction of a library and theater named for him that he inaugurated in Bogota last year.
Forbes magazine listed him in 2007 as the world's 132nd richest person, worth $5.7 billion.
Once Colombia's richest man, Santo Domingo had by the time of his death ceded that distinction to banker Luis Carlos Sarmiento, whose net worth was estimated at $10.5 billion by Semana magazine.
Santo Domingo "could have made his investments anywhere in the world (but) always preferred Colombia," said Mauricio Cardenas, the company's mining and energy minister, who got to know him in the 1990s.