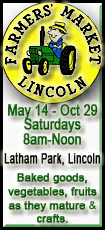 People who suffered identity theft because of the breach can collect between $50 and $2,500 in the settlement approved last month by a California federal judge.
This deal will cost the online brokerage between $2.5 million and $6.5 million.
In 2009, an earlier proposed settlement offering anti-spam software and a promise of tighter security at Ameritrade was rejected because it didn't do enough for affected customers.
Anyone who held an Ameritrade account or provided an email address to the Omaha, Neb., company before September 2007 could have been affected by the data theft.
People who submitted claims before the July deadline should receive payment by mid-December if no one appeals.