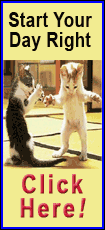 Whenever a big bank rolls out a controversial fee, customers start fuming about taking their business elsewhere and the attention often falls on credit unions. That happened again last week when Bank of America said it would soon start charging customers a $5 monthly fee to make debit card purchases.
This time around, it seems some customers have finally had it.
The country's largest credit union, the Navy Federal Credit Union, said new account openings over the weekend were 23 percent higher than normal.
"`We're getting a lot of calls and messages on our Facebook page about the debit card fees too," says Tisa Head, who oversees Navy Federal's savings products.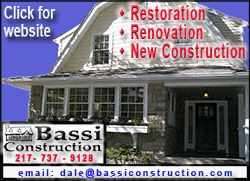 The Credit Union National Association and National Association of Federal Credit Unions say other members are reporting an uptick in inquiries and account openings as well. And their respective websites that help users locate credit unions, www.ASmarterChoice.org and www.CULookup.com, both saw a surge in traffic in the days following Bank of America's announcement.
The news may have been the final straw for some because paying to use a debit card was unheard of until this year. The announcement also capped a year of banks pulling back on perks and hiking fees. By contrast, credit unions are known for offering more favorable fees and rates as member-owned nonprofits.
Still, the potential inconvenience and a fear of change have a tendency to keep even disgruntled bank customers from making good on their threats to leave. That's despite the numerous online banks, small community banks and credit unions eager to welcome new customers.
For those curious about what exactly a credit union can and can't offer, here's the rundown:
How they work
To start, there are more than 7,000 credit unions in the country so the fees and level of service will vary greatly.
But don't be overwhelmed; each credit union caters to a specific group, such as company employees, university workers and students or residents of a certain region. Most credit unions also let immediate family members of the target group join. So chances are that you'll be eligible to join at least one, but narrowing down a long list of possibilities likely won't be a problem.
Joining also means you'll need to buy a share in the credit union. The typical share value is $5 to $20, according to the Credit Union National Association, a trade group. That money is deposited into a savings account and represents your ownership interest; the money is returned if you decide to leave.
About a third of credit unions also charge a one-time joining fee. The median fee is just $1, but it could be as high as $50.
Once you home in on a credit union you can join, be sure it offers the service you want. For example, only about half of credit unions offer credit cards. Portfolio management, small business and other services tend to be more common at banks as well. So if you like having all your finances in one place, that might be a deal breaker.
If you're switching from a major national bank, also be sure the credit union you're considering has a physical presence you can adjust to. Credit unions often participate in a "shared network" of branches. That means members of one credit union can drop in at locations of other credit unions around the country to make deposits or withdrawals. But the options still may not be as expansive as the branch network of a national bank.