Against the odds, the government has worked to keep it that way for many years to come.
Defying growing global skepticism over the use of atomic energy, it is planning to dramatically increase the country's nuclear power production -- a move that would give the country a place among Europe's most nuclear-dependent nations.
The Czech plan reflects a sharp division over nuclear use among European nations, and relations with neighboring countries that have decided to go nuclear free could be seriously harmed.
German Chancellor Angela Merkel's government decided to phase out nuclear energy by 2022 following the March meltdown at Japan's Fukushima plant, and Switzerland has followed suit. Austria abandoned nuclear energy after the 1986 Chernobyl nuclear disaster and strictly opposes the Czech nuclear program.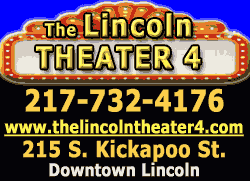 Other former Soviet bloc nations, now in the EU, are following the Czechs' lead on nuclear power -- reflecting diverging economic needs between east and west.
Slovakia is currently building more nuclear facilities. And Poland has engaged in talks with French, U.S. and Japanese firms about know-how and technology for its first nuclear installation to be completed by 2030.
The Czechs argue nuclear energy is needed because it is a clean and cost efficient source.
They currently rely on six nuclear reactors -- four 440-megawatt reactors in Dukovany and two 1,000-megawatt reactors at another plant in Temelin located an hour's drive north of the Austrian border -- for 33 percent of their total electricity. The government hopes to at least double that output.
"We consider increasing electricity production in nuclear plants from some 30 percent to about 60 percent by 2050," Deputy Industry and Trade Minister Tomas Huner told the Associated Press.
"We have been mining uranium, and there's no doubt nuclear energy is irreplaceable for us in the long term," said Huner, whose ministry has to present the new energy overhaul for the next 50 years to the government by year's end.
A trio of big players -- U.S.-based Westinghouse Electric Co., a subsidiary of Japan's Toshiba Corp., France's state-owned nuclear engineering giant Areva SA and a consortium led by Russia's Atomstroyexport -- are already bidding to win a lucrative multibillion tender to build two more reactors at the Temelin plant. The reactors are expected to be operational in the middle of the next decade.
The plant has been heavily protested by Austrian environmentalists who demand it be closed because of security concerns. Czech authorities insist both plants are safe and will have no problems passing so-called nuclear reactor stress tests currently being conducted across Europe after the Japanese disaster.
Opened a year before the Chernobyl disaster, Dukovany's life was expected to expire in some 30 years. Germany is closing plants of the same age -- but the Czechs refuse to do that despite international pressure.