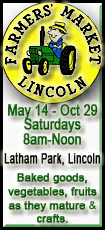 Friday's rise followed encouraging news about the economy in the U.S., which is the world's largest oil consumer. The nation added jobs last month, easing concerns about another recession. A stronger economy means more demand for energy.
Benchmark oil climbed 39 cents to end the day at $82.98 a barrel in New York. It rose from $75.67 Tuesday, the lowest level since September 2010. That low price was prompted by worries about Europe's debt crisis. Wall Street analysts think prices will keep rising over the next several months.
Prices started to rise this week as financial leaders in Europe considered plans to support banks if the credit crisis gets worse. They climbed higher on Friday after the Labor Department announced that the country added 103,000 jobs in September. The government also said that the U.S. added more jobs than previously estimated in July and August.
Analysts pointed out, however, that it will take a sustained expansion in employment to significantly boost the economy. The nation's unemployment rate remains at 9.1 percent.
Friday's oil price was more than 27 percent below the year's high of $113.96 reached on May 5. As oil prices have steadily declined, they have brought down gasoline prices as well. Pump prices are at a national average of $3.39 a gallon, according to AAA, Wright Express and Oil Price Information Service. Gasoline has dropped almost every day for a month. It's about 62 cents higher than a year ago.