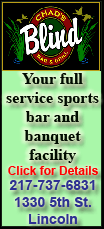 But the Springfield Senators football team's advantage over Lincoln in Friday night's contest was something else:

Speed.

The Senators sprinted past the Railers on Friday night, to the tune of a 42-14 victory in Springfield.

To the naked eye, Springfield's speed may have made Lincoln look sluggish.

But Lincoln coach Andy McDonald said that, in fact, he felt his team had played quite hard. The coach said the Senators were just that much faster.

"They are just so much faster than us," said McDonald. "Early on, I felt like (the Railers were sluggish) a little bit. But, as the game wore on, I felt like our guys were playing hard. There was an obvious, big difference in team speed.

"If we had some successful plays up the middle, that were good off the line, but their linebackers just came so hard and so fast that we'd be fortunate to get 5 or 6 yards. We just couldn't sustain enough."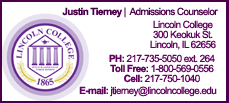 The Senators jumped out to a quick three-touchdown lead before Lincoln quarterback James Leisinger got the Railers on the scoreboard with a 3-yard touchdown run in the second quarter.

But a Railer rally never happened. Lincoln trailed by multiple scores for the remainder of the game, not scoring again until an Anthony Cannon touchdown run in the fourth quarter, when the game was already out of hand.

The Senator offense was able to score by spreading the Railers out, using mostly multiple wideout sets. With Lincoln forced to respect the speed of the recipients of pitches from the quarterback option, at certain times, Springfield found openings downfield in the passing game.

"You spread us out so we have fewer guys in position to make tackles on guys coming out of the backfield, like the running back or quarterback," said McDonald. "It's hard to gang tackle when you're spread out like that. And they've got their kind of quickness and speed, so it's very hard to match up against."

How does one team get so much speed, or more speed than another team?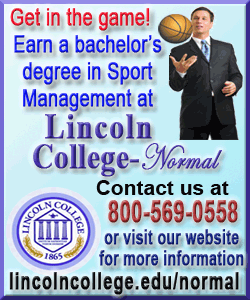 McDonald pointed to offseason training and told his team to use their opponents' speed as fuel in the offseason.

"A lot of it is in the offseason," said McDonald. "I told the guys, 'You have to do whatever you can to make yourself as fast and as quick, and to have the ability to stop and change directions, or react and be aggressive.'"

The Railers were led by Zac Schleder, who had seven attempts for 67 yards. Andy Krusz finished with nine attempts for 47 yards.

Leisinger finished 5 for 13 for 40 yards, with an interception. Logan Armbruster led the Railers with three receptions for 30 yards, while Schleder added two catches for 10 yards.

Lincoln now returns home for the final time this season, as they prepare to take on Taylorville on Senior Night.

"It's a very special night for the seniors," said McDonald. "It's the last time they play football on a home field. It'll be a very emotional night no matter what the outcome is."
[By JUSTIN TIERNEY]
Justin Tierney's Railer football reports