If you look at the broader context of this passage, it comes in the midst of a laundry list of how Christians are to live. We are supposed to be humble, kind, hopeful, loving of enemies, patient in suffering, etc. All of those things make sense, and they seem to be the sort of things of which one might need to be reminded. But this little sentence is different. It seems out of place. It is basically saying, don't forget, Christians serve the Lord. It would be like having to remind a bride and groom at a wedding that they are actually supposed to love each other. It seems redundant. I mean, if I'm Christian, doesn't that necessarily imply that I am zealous and ardent in Spirit? Well, one would think. But one would also think there was no purpose in making the movie Spy Kids 3, but here it is .

The point is that all of us Christians find ourselves lagging in zeal and being un-ardent in Spirit. All of us find times when, let's be honest, God just isn't that important to us. We know what we are supposed to do; go to worship, be kind to a stranger, forgive an enemy, but we just don't want to do it. The truth is this, that when we lose our passion for God and our zeal to do Christ's work here on earth, then all the other things we are supposed to do fall away too. Today, I want you to remember that, when everything else in this world is gone, God will be there. I want you to remember that God loves you. I want you to remember that the only way this world will get any better is through God. Get excited about that, and get your zeal on!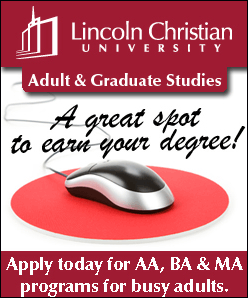 Prayer: Holy God, this day let me have passion and enthusiasm for you. I need you to re-energize me and renew my soul. I love you and I thank you for all you have done for me. I pray in Jesus' name. Amen.
[Phillip Blackburn, First Presbyterian Church]