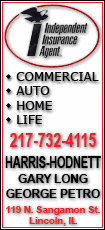 More banks are venturing where once only Discover tread, by offering credit cards with cash back as a reward.
The trend reflects fierce competition for customers with high credit scores, and an effort by banks to push existing customers back to using credit cards instead of debit cards in the face of new regulations.
The new cash-back cards often come with complex formulas that tier how much customers can earn, based on specific types of spending. For example, a card recently introduced by Bank of America Corp. offers 1 percent cash back on most spending, 2 percent on groceries and 3 percent on gas purchases. A card Chase offers rewards customers with 5 percent back on up to $1,500 spent in certain rotating categories; such as at home improvement and lawn and garden stores in the spring and with airlines and hotels during the summer.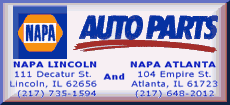 There are also incentives for using these cards as much as possible. Capital One Financial Corp. launched a cash back MasterCard in August that offers a one-time $100 bonus for customers who spend $500 in the first three months, plus an extra 50 percent of the total cash they've received in the prior year on the anniversary of opening the account.
Offers with sweetened rewards programs have been popping up throughout the year, said Bill Hardekopf, CEO of the card comparison site LowCards.com. It's not just cash back, he said, noting a number of cards that enable users to earn rewards like enhanced airline miles.
Market research firm Mintel Compermedia found earlier this year that 23 percent of mailed credit card offers included some kind of extra incentive -- like a $300 cash bonus or 100,000 bonus miles.
But the banks aren't targeting everyone with these offers. Cash back rewards, especially the cards with the richest programs like the recent Capital One card, are available mainly to those with excellent credit histories.
That usually translates to a credit score of 700 or above on the FICO scale of 300 to 850. That's about 53.2 percent of the population with an active credit file, according to data published by FICO last month.
"They're aimed at high spending, low-risk consumers much more so than they were in the past," said Ben Woolsey, director of marketing and consumer research at Creditcards.com. And because these customers are so attractive to banks, the rewards they're offering are designed to get card users to switch cards.
The marketing of cards with rich rewards programs represents a shift from the past few years, when card companies burdened by huge piles of unpaid bills backed off on courting new customers. Moody's Investors Service estimated the top card issuers wrote off about $74.5 billion in unpaid credit card balances just in 2009-2010.
"Issuers really got burned because they had given so much credit to people who probably shouldn't have gotten that kind of credit," said Hardekopf.