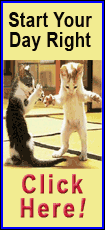 UAW spokeswoman Michele Martin confirmed that union leaders will meet on Monday. She said negotiations for a labor contract between the union and carmaker are continuing to make progress but no deal has been reached.
Chrysler spokeswoman Jodi Tinson said Saturday that bargaining would continue through the weekend.
Chrysler is the only Detroit automaker without a new labor agreement. Workers at General Motors Co. approved a new four-year contract 10 days ago. Ford workers are voting on their deal.
The UAW has agreed to profit sharing instead of raises for most workers under those agreements. The workers also will get signing bonuses and the companies promised to add thousands of new union jobs.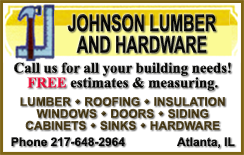 At Chrysler, a local union official said the UAW wouldn't summon all the local presidents and bargaining chairmen to Detroit unless both sides were close to a deal. The official was told that the talks are still hung up on the size of profit-sharing checks and the number of entry-level workers the company can hire. He did not want to be identified because the talks are private.
Entry-level workers are paid around $14 per hour, about half the wage of a veteran UAW worker.
Neither Chrysler Group LLC nor the union spokeswoman would comment on the issues that haven't been settled.
Even though there's no deal yet, summoning the union leaders to Detroit is a good sign. The union called leaders from Ford factories to Detroit last week before it had a deal with the company. But a labor agreement was reached and union leaders voted overwhelmingly to recommend it to members.
At Ford Motor Co., union workers will get at least $16,700 over the life of their contract, including a $6,000 signing bonus and profit-sharing payments. Ford promised to hire 5,750 new workers by 2015 and make $6.2 billion in investments at its U.S. plants. The GM deal was similar to Ford's but not quite as rich.
Sergio Marchionne, CEO of Chrysler and Italian automaker Fiat SpA, said Friday that the GM and Ford deals may be too rich for Chrysler. The company, unlike GM and Ford, lost money during the first half of the year.
Marchionne said he hopes a new deal can be reached without resorting to binding arbitration. Chrysler workers gave up the right to strike over wages under the terms of its 2009 government bailout. But either side in contract talks can take disputes to an arbitrator.
Chrysler was initially expected to reach an agreement before Ford and GM, but the UAW shifted its focus to GM as a Sept. 14 deadline to reach an agreement grew closer. That angered Marchionne, who wrote an angry letter to UAW President Bob King accusing him of missing an appointment to sign a deal.