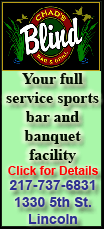 The report from the National Committee for Responsive Philanthropy, a watchdog group, shows foundation giving has fallen out of balance with the nation's increasingly diverse demographics. The report was provided to The Associated Press before its release later Monday.
It says the largest arts organizations representing only 2 percent of the nonprofit arts and culture sector received 55 percent foundation funding for the arts. Only 10 percent of arts and culture grant dollars were dedicated to underserved populations.
The study calls for broader funding to make philanthropy more relevant and effective.