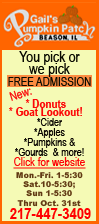 The Ransom Center's $1.5 million acquisition of the Coetzee collection was scheduled to be formally announced Monday. The collection purchased using private grants and university money includes 155 boxes of manuscripts, notebooks, essays, speeches and letters to his publishers dating back to 1956.
"He writes brilliantly of his native home of South Africa, but the themes and conflicts he explores in his works are universal," Ransom Center Director Thomas Staley said.
Coetzee was born in Cape Town, South Africa, in 1940 and earned his doctorate in English, linguistics and Germanic languages at the University of Texas in 1965. He won the Nobel prize for literature in 2003.
The thread of South Africa's history of racism and social inequality runs through Coetzee's diverse body of novels, memoirs and criticism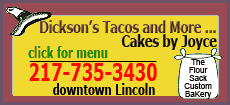 Coetzee has published 13 books, including "Life & Times of Michael K" in 1983 and "Disgrace" in 1999. Both novels received the prestigious Man Booker Prize, awarded each year for best full-length novel. Coetzee was the first author to win the Booker award twice.
The collection will give scholars in intimate view of how he developed characters and storylines in his novels as well as conversations with agents and publishers, said Molly Schwartzburg, the Ransom Center's curator of literature.
The collection includes nine "drafts" of "Life & Times of Michael K," Coetzee's fourth novel about a simple gardener and his mother who live in Cape Town when the city erupts into violent unrest.
Some of the drafts are only a few pages long, but several present alternative narratives for the main characters. In one, Michael is viewed as a brilliant poet. In another, he is an educated dispatch clerk. Anna, who is Michael's mother in the final version, changes roles from his mother to his wife to his grandmother. Coetzee didn't settle on the final relationship of mother and son until the sixth version.