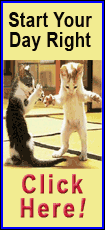 The Boston Museum of Fine Arts last month returned the top half of Weary Heracles, Greek for Hercules. Turkey says the top piece was stolen from an archaeological site in Turkey in 1980 and smuggled to the U.S.
Turkish Prime Minister Recep Tayyip Erdogan flew the 1,900-year-old statue back with him at the end of a trip to the U.S. in September.
Turkish Culture Minister Ertugrul Gunay inaugurated the display of the statue with both parts rejoined at a museum in Antalya on Sunday.
Gunay said Turkey was determined to retrieve other artifacts believed to be smuggled out of the country.