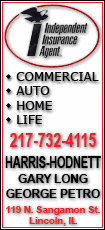 Beneath the conventional wisdom, the expectations game and the evolving dynamics of a newly settled GOP presidential field, there lies a stark reality here: Less than 100 days before the nation's first presidential primary election, the state's fickle voters haven't tuned into the race.
That reality was on display last week when 10 New Hampshire women, middle-class mothers with a strong voting history, shared their perspectives on the presidential contest with political researchers -- and had trouble simply naming the candidates.
When asked who was running, they cited Romney, the former Massachusetts governor, and his chief rival, Texas Gov. Rick Perry, relatively quickly. One of them tentatively suggested the name of Texas Rep. Ron Paul. But they could name no one else. They could not recall former Utah Gov. Jon Huntsman, who had recently moved his national headquarters to a building about 10 miles down the road. They didn't mention the only woman in the race, Minnesota Rep. Michele Bachmann. Nor did they name businessman Herman Cain.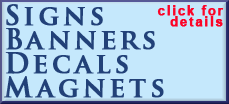 "Many primary voters aren't truly paying attention to the race right now," says Michael Dennehy, a New Hampshire-based Republican operative who led Sen. John McCain's presidential campaign four years ago.
The full slate of Republican presidential candidates is descending upon New Hampshire for the first time this week, courting this state's independent-minded voters in diners, corner stores and town halls before and after squaring off in a Tuesday night debate at Dartmouth College.
Three months before the primary, polls show that Romney, the former governor of a neighboring state, is the Republican to beat. He has a summer home on Lake Winnipesaukee here and is often referred to as an adopted New Hampshire son on the campaign trail. A WMUR Granite State poll released late Friday says he is the current choice of 37 percent of likely New Hampshire Republican primary voters. Cain finished a distant second with 12 percent.
Only 11 percent said they have definitely settled on a candidate. Another 21 percent are leaning toward someone. But that leaves 89 percent of people who could change their mind between now and the primary early next year.
Early polls are hardly predictive. And with so many voters not tuned into the race, the dynamics are all but certain to change. The result of the Iowa caucuses -- tentatively slated for Jan. 3, seven days or less before the New Hampshire primary -- also will set the stage for the contest here.
"It's very fluid," said Kevin Smith, a likely Republican gubernatorial candidate and head of one of the state's leading conservative think tanks. "Any one of these guys could catch lightning in a bottle."
So far, just one candidate, Paul, has begun to run television ads.
Up until two weeks ago, it appeared that Perry was poised to challenge Romney's dominance. But poor debate performances combined with underwhelming campaign stops around the state have seemed to stall Perry's momentum. He's lost ground in early polling here since entering the race in August even though his campaign has at least a dozen paid staffers in the state and he's visited four times as a candidate. He has vowed to compete as hard in New Hampshire as anywhere else, despite Romney's inherent advantages and Perry's southern roots.