They worry a shutdown of more than a month will result in a permanent loss of customers and express irritation over what they consider a slow process to get permits for winter harvesting from the river and growing oysters in indoor tanks to extend their season. There's also some frustration at being regulated like fishermen when they consider themselves "growers," akin to farmers and in need of the same kinds of government aid.
Oystermen plant small shellfish in beds to grow and later be harvested. Like farmers, each has his own territory in which to plant.
James Markow, 55, estimated he lost $35,000, or about 20 percent of his annual sales, when he had to close operations for five weeks before, during and after the storm. The extended shutdown resulted from persistent rain that started even before Irene reached the sound, creating runoff and the threat of pollution.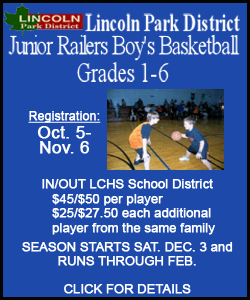 "We've had just a flurry of things that have gone on to keep us closed," Markow said. "The economic hardship is really tough. It's not an easy business. An event like this is going to wipe people out."
Shellfishing, a traditional industry in New England, had largely died out in southeastern Connecticut when a few oystermen began working to revive it about 15 years ago. The industry now adds about $30 million to the state's economy each year and supports more than 300 jobs, according to a recent disaster aid request from the state's congressional delegation.
The federal government has been looking to foster the domestic seafood industry. More than four-fifths of the fish, clams, oysters and other seafood Americans ate in 2009 was imported, according to the latest figures from the National Oceanic and Atmospheric Administration.
There's room for growth domestically because more upscale supermarkets are featuring shellfish, there's growing demand for locally produced food and the U.S. faces competition for foreign seafood from China and India, which are importing more shellfish to feed their growing middle classes, said Michael Rubino, director of the National Oceanic and Atmospheric Administration's Aquaculture Program. Nationally, the shellfish industry generates $1 billion in wholesale sales each year, and it's growing, he said.
Louisiana is the largest producer of shellfish, with major industries on each coast in Washington state and Virginia, Rubino said. In Connecticut, the industry is still relatively small, and recent setbacks have the oystermen worried about hanging on. Most have repaired the damage from the storm, but they worry the restaurants and other customers who found other suppliers during their month-long shutdown won't be back.
"Once a customer gets his oysters from somebody else, it's over," Markow said.
Connecticut's congressional delegation has written a letter to U.S. House Speaker John Boehner, asking that shellfish growers be eligible for federal disaster aid for the storm's victims. Typically, they qualify only for low-interest loans, not grants, unless the shellfish are grown in controlled environments such as wire cages, according to the U.S. Farm Service Agency in Connecticut. Most Connecticut shellfish are grown in riverbeds.