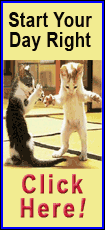 A former Soviet military officer with command of four languages, Bout is known as the "Merchant of Death," the nickname long used by American and international officials to describe his suspected prominence in the illicit arms trade. He has been banned from international travel for violating United Nations arms embargos, targeted by a U.S. asset freeze and he inspired the role of the fictitious arms trafficker played by Nicholas Cage in the 2005 action film, "Lord of War."
He is believed to have amassed a fortune estimated as high as $6 billion. His clients, according to official investigations, included African dictators Moammar Gadhafi, Charles Taylor and the Taliban mullahs who once ran Afghanistan. Planes linked to his network even flew supplies to Iraq for the U.S. armed forces.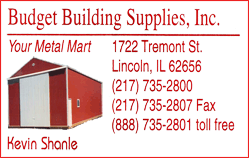 Bout, 44, eluded arrest until U.S. narcotics agents lured him to Thailand in a 2008 sting operation, charging him with conspiring to sell anti-aircraft missiles and other weapons to undercover informants posing as South American terrorists. Protesting his innocence, Bout was extradited to New York in November after enduring a grueling, two-year limbo in a Bangkok prison while the U.S. and Russia squared off in a diplomatic tug-of-war.
His arrest was a high point in efforts to stem the flow of black market arms, but the case has set off Cold War echoes. For Russia, Bout's prosecution is seen as American overreach, stoking fears he will be pressed to open up about his ties to Russia's military and intelligence circles.
U.S. prosecutors will face defense questions about the sting's validity and his treatment by federal agents. His attorneys had also claimed Bout was targeted because the U.S. was embarrassed by its use of his air companies in Iraq -- but they agreed last week to avoid that argument unless prosecutors allude to it during questioning. Jury selection starts Tuesday.
"There are powerful people in Russia who are quite frankly worried that he might spill his guts," said Michael Braun, a former Drug Enforcement Administration chief of operations who led the Bout investigation.
Sergei Markov, a Russian lawmaker and member of Prime Minister Vladimir Putin's ruling United Russia party, agreed: "They want to extract information from him."
Bout's attorney, Albert Y. Dayan, said his client "never had any intention of transferring arms to anyone" in the sting. He added last week that "we believe that most of the reputation he has developed is imposed rather than actual."
Trying to mute the prejudicial effects of Bout's notoriety, U.S. District Judge Shira Scheindlin said last week she will try a tactic new to federal trials, requiring jurors to sign a pledge not to research Bout on the Internet or other media.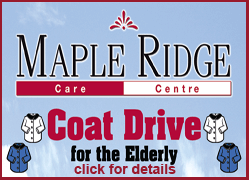 It will not be easy. The Web is flooded with photographs of a haggard Bout in his Thai jail cell, as well as news stories, websites and Facebook pages. There have been documentaries, books and a suspense novel based on the Russian businessman. Bout dismissed the "Lord of War" film as "a bad movie." A rock group, DePotorland, recently released a new video for a song about Bout, "We Deliver."
Bout's transport network got its start in the early 1990s, soon after the collapse of the Soviet Union. Leasing and then buying old Russian-made cargo planes known for their durability and lumbering size, Bout amassed an air armada that grew to more than 60 aircraft by the late 1990s, according to U.S. officials. The planes were constantly on the move, flying from Africa to Afghanistan and hopscotching to bases in Belgium, South Africa, Swaziland, the United Arab Emirates and across Eastern Europe.
The planes brimmed with loads ranging from diamonds to gladiolas. But by the late 1990s, U.S. and UN officials and anti-arms-trade activists had pinpointed the flights as a key source of assault rifles and more sophisticated weapons systems turning up in the violence-plagued African nations of Liberia, Angola, Sierra Leone and the Democratic Republic of the Congo. U.S. officials later said Bout's air operations also earned $50 million aiding the Taliban in Afghanistan.
"It was his air fleet, his easy access to arms and his ability to reach the most violent parts of the world that made Viktor Bout so much more than the run of the mill arms dealer," said Juan Zarate, a top counterterrorism official for the Bush administration and now a senior adviser at the Center for Strategic and International Studies.