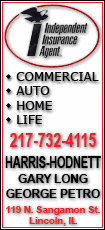 Museum spokeswoman Isabel Lara said Sunday there were no changes to its security procedures.
The museum closed early Saturday afternoon after security guards used pepper spray to repel more than 100 demonstrators who were told they could not enter the building while carrying signs. The spray sickened some.
The group that arrived at the museum Saturday included those taking part in the October 2011 Stop the Machine demonstration in the city's Freedom Plaza, which has an anti-war and anti-corporate greed message.
The demonstration was scheduled to wrap up Sunday. But U.S. Park Police say the permit for the protest technically runs through Monday.