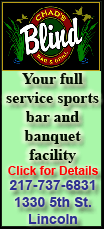 A Michigan appeals court has overruled a trial court judge and said the lawsuit filed by Christopher Karim should go to a jury.
Karim had left work early to help with Christmas decorations at the West Bloomfield home of his in-laws, Salman and Regina Konja.
He was in the attic looking for a wreath when he stepped on drywall instead of plywood and fell to the garage floor. The appeals court's decision says Karim's mother-in-law had just said, "No, don't step there."
The decision doesn't describe Karim's injuries.
The court says a jury must decide if the hazard was "open and obvious."