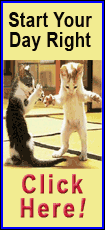 Anoka County sheriff's investigators say the neighbor called to report he had surveillance footage of Amanda Rose Owens sneaking into his East Bethel home through a dog door.
The St. Paul Pioneer Press reports (http://bit.ly/oXEskf) that the neighbor set up the camera after $300 and several items were stolen.
Investigators say Owens admitted she had broken in three times. She said she need money so she could pay for 20 to 30 pornographic DVDs she bought.
Owens was charged Wednesday with second-degree burglary. She does not have a listed phone number and it wasn't clear Saturday if she had an attorney.
___
Information from: St. Paul Pioneer Press, http://www.twincities.com/