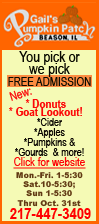 The state-run Anatolia agency says police, acting on a tip, stopped the truck in the southern city of Adana on Sunday. The alleged smugglers then set some of the bees free to prevent police from searching the vehicle.
There was no information on the officers' conditions.
The agency said the truck was later searched by officers in beekeeping gear who seized some 32,500 packs of smuggled cigarettes.
The truck driver and two beekeepers were arrested.