For instance, if the destructive infection known as citrus canker were to become established in California, which produces most of the nation's fresh oranges, consumers would pay up to $130 million more a year for the fruit, according to an ongoing study by scientists at the University of California at Davis.
"It's all about early detection, and it wasn't their priority at the time," said A.G. Kawamura, secretary of the California Department of Food and Agriculture from 2003 through 2010, who was sharply criticized for the spraying in Monterey Bay.
And it's not just humans who pay the cost. Wildlife and beneficial insects die when fields are sprayed.
The problems began when the Homeland Security Department absorbed inspectors who worked for the Department of Agriculture. The move put plant and insect scientists alongside gun-toting agents from Customs and Border Protection and resulted in a bitter culture clash.
Agriculture supervisors were replaced in the chain of command by officials unfamiliar with crop science. Hundreds of inspectors resigned, retired or transferred to other agencies. Some of the inspectors who remained on the job lost their offices and desks and were forced to work out of the trunks of their cars.
It took authorities years "to learn there's an important mission there," said Joe Cavey, head of pest identification for a USDA inspection service. "Yeah, maybe a radioactive bomb is more important, but you have to do both things."
At the time of the merger, at least 339 of 1,800 inspector positions were vacant. By 2008, vacancies had increased to 500, or more than a quarter of the original workforce.
The effect of the exodus was profound. One East Coast port director told a congressional investigator that she was left without a single agriculture inspector. An airport technician in Bangor, Maine, said there wasn't one within 50 miles for two years.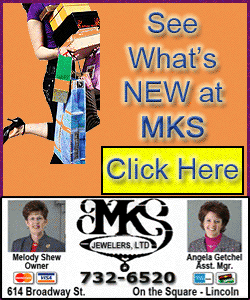 One agriculture inspector who defied authority was demoted, despite being credited with saving California's citrus industry from the potentially devastating effects of canker.
While working at an international mail center outside San Francisco, the inspector found a package destined for Ventura labeled "books and chocolates." Inside were 350 citrus cuttings from Japan that were infested with canker, which has killed more than 2 million trees across Florida but does not exist in California.
He showed it to a supervisor, who, according to the Congressional Record, replied: "Look, we are here to protect the country from acts of terrorism. What do you expect me to do?"
The inspector sidestepped the supervisor and called the USDA. The resulting investigation ended with arrests and the incineration of 4,000 potentially infected trees that had been growing at an unregistered nursery in a prime citrus region.
But within a month, the whistle-blower was demoted to search through the dirty laundry of passengers returning from foreign trips.
Government officials now acknowledge the problems and say they began taking corrective steps after Sen. Dianne Feinstein of California threatened in 2008 to propose a bill that would move inspectors back to the USDA and increase their numbers.
"That was a huge moment for everybody," said Kevin Harriger, Custom and Border Protection's acting executive director of agriculture programs. "We took it on the chin and said, You're right. We heard you. We've been remiss in several key areas.'"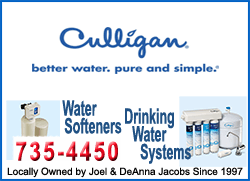 Critics in Congress say serious damage has already been done. Sen. Daniel Akaka, a Hawaii Democrat and member of the Senate Committee on Homeland Security, said the improvements aren't happening fast enough. He's asked the Government Accountability Office to reopen an investigation.
"When change like this happens, you hope people get it right the first time," said Rep. Dennis Cardoza, a California Democrat who also investigated the problems. "But if they don't, it's not them who pay the price. It's society that does."