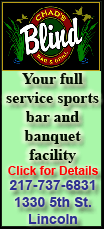 The London-based Syrian Observatory for Human Rights said the latest fighting took place on Sunday in the northwestern province of Idlib, the central province of Homs, and the southern village of Dael. The activist group said the shooting continued on Monday.
The uprising against Assad's regime began in mid-March amid a wave of anti-government protests in the Arab world that toppled autocrats in Tunisia, Egypt and Libya. Assad has reacted with deadly force that the U.N. estimates has left some 2,900 people dead.
"The situation has been terrible since yesterday," said a resident of the central city of Homs where the observatory reported at least seven civilians were killed on Sunday. "The clashes were very intense yesterday and I heard shooting this morning as well."
The man, who asked that his name not be used for fear of government reprisals, said he saw troops in armored personnel carriers around tense areas of Homs, such as Khaldiyeh and Baba Amr. "The army is isolating some areas," he said.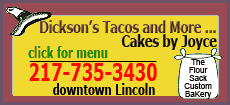 The Observatory said five soldiers and three civilians were killed in Dael, while the rest were killed in the Jabal al-Zawiyah areas in Idlib. Also Sunday, a shooting at a funeral in the Damascus suburb of Dumair left three dead, it said.
The fighting was the worst since last moth's clashes in the central town of Rastan that the army retook after five days of intense fighting. The Syrian government denies any defections and blames terrorists and Muslim extremists for the violence.
The trend toward militarization of the uprising has raised fears that Syria may be sliding toward civil war.
In Turkey, the state-run Anatolia news agency said Syrian soldiers fired on a makeshift camp on the Syrian side of the border on Sunday, wounding a man who later died in Turkey. It said family members were brought to Turkey, where he was hospitalized but could not be saved.