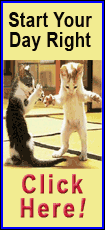 A 74-page report released Monday found that detainees in 47 facilities in 22 provinces run by the Afghan National Police and by the Directorate of Security were subjected to interrogation techniques that constitute torture under both international and Afghan law.
It said Afghan security ministries cooperated with the investigation, and took measures to stop the abuse after being presented with the report.
NATO announced last month that it stopped transferring detainees to 16 of the facilities.