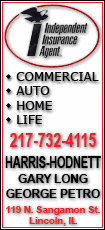 Oil prices rose above $84 a barrel while the dollar slipped against the euro and the yen.
German Chancellor Angela Merkel and French President Nicolas Sarkozy on Sunday said a comprehensive response to the debt crisis would be finalized by the end of the month, including a detailed plan to ensure European banks have adequate capital. Stock markets welcomed the announcement, even though it offered little in the way of specifics.
In midday European trading, Britain's FTSE 100 rose 1 percent to 5,353.84. Germany's DAX gained 0.4 percent to 5,699 and France's CAC-40 climbed 0.9 percent to 3,124.5. Wall Street was poised for a higher opening, with Dow Jones industrial futures up 0.9 percent at 11,166 and S&P 500 futures rising 1 percent to 1,166.
Shares in Asia were higher after a tentative start. Hong Kong's Hang Seng pared early losses to edge up marginally at 17,711.06. South Korea's Kospi rose 0.4 percent to 1,766.44 and Australia's S&P/ASX 200 gained 0.9 percent to 4,201.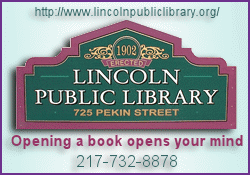 The Shanghai Composite Index was down 0.6 percent at 2,344.79 and the Shenzhen Composite Index for China's smaller second stock market was 0.6 percent lower at 997.84.
Stocks in the Philippines, Singapore, Indonesia and India rose. Markets in Japan and Taiwan were closed for national holidays.
Investors eyed banking stocks after a move by the Belgian government to buy the national subsidiary of embattled bank Dexia for euro4 billion ($5.4 billion) and provide tens of billions of euros in new guarantees as part of a wider bailout of the lender, the first banking victim of a new squeeze in European credit markets.
The part-nationalization of Franco-Belgian Dexia was triggered by other banks' increasing reluctance to lend to it due to its exposure to highly indebted eurozone states like Greece and Italy and to struggling municipalities in the United States.
On top of the nationalization, the governments of Belgium, France and Luxembourg together will provide an additional euro90 billion ($121 billion) in funding guarantees for the bank for up to 10 years.
Investors were treading carefully as Greece continued to struggle with its finances to qualify for the next installment of an international bailout loan needed to avoid bankruptcy. A Greek government default would cause the value of Greek bonds held by European and U.S. banks to plunge in value with possible global repercussions.