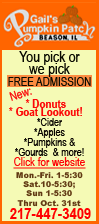 Huntsman, a veteran diplomat and former Utah governor struggling to win over voters in the GOP nominating contests, looked to paint himself as uniquely qualified to address foreign policy questions that, so far, haven't been a deciding factor in the race. In a speech planned for Monday in this early nominating state, he called for a scaled-back U.S. role in international engagements, such as Afghanistan, and called for spending cuts at the Pentagon.
"Simply put, we are risking American blood and treasure in parts of the world where our strategy needs to be rethought," Huntsman said in remarks prepared for delivery.
Huntsman, who most recently served as President Barack Obama's ambassador to China, has laid the foundation for this speech in recent weeks and sought to contrast himself with Mitt Romney, the former Massachusetts governor who outlined his foreign policy approach in a speech last week in South Carolina.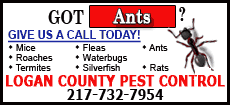 In his speech, Romney said the U.S. will need 100,000 new troops and said Obama's budget proposals were a threat to the country's security. Huntsman would scale back the Pentagon, a position that puts him at odds with the GOP field.
"We spend more on defense than the rest of the world combined. We still have remnants of a top-heavy, post-Cold War infrastructure," Huntsman said.
"Simply advocating more ships, more troops and more weapons is not a viable path forward. We need more agility, more intelligence and more economic engagement with the world," Huntsman said.
He also criticized his former boss.
"President Obama's policies have weakened America, and thus diminished America's presence on the global stage. We must correct our course," said Huntsman, who worked for three Republican administrations before accepting Obama's offer to represent the United States in Beijing.
And while Monday's speech focused on foreign policy, he was set to frame much through a here-at-home message. With unemployment stuck at 9.1 percent and the economy struggling, voters are paying closer attention to their pocketbooks than world atlases.