Whatever the cause, it was a more careful Perry who campaigned in Iowa on the weekend, trying to get his campaign back on track before Tuesday's debate in New Hampshire and an Oct. 18 debate in Las Vegas. Rather than the new sheriff in town, he looked more like a cowboy cautiously remounting his horse after a surprising throw.
In four Iowa towns in two days, the Texas governor stuck to his stump speech, sometimes glancing at notes. He took a half-dozen questions from voters at each stop, but none from the numerous reporters around him. He shook some hands and posed for pictures in the small but crowded restaurants his staff selected, but he left before others could greet him. Some voters appeared eager for more love than he returned.
Perry never mentioned his chief rival, Mitt Romney by name. It's possible, however, that he was thinking of the former Massachusetts governor when he repeatedly said Iowans measure leaders "by how they walk, not how they talk" on issues such as job creation.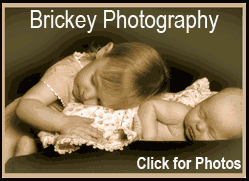 Perry seemed so eager to stick to his talking points that he passed up some softball pitches. Asked in Orange City what books have influenced him, Perry didn't mention the Bible or the works of famous Americans. He cited only the late Austrian economist Friedrich Hayek, a strong advocate of free markets, then veered back into his familiar criticisms of President Barack Obama's stimulus programs.
Perry has sharpened his answers about illegal immigrants, the topic that bedeviled him in the Sept. 22 debate, and which several Iowa Republicans pointedly raised this weekend. A woman in Spencer said she could not understand why he agreed to give in-state college tuition rates to illegal immigrants in Texas.
Perry defended the program. But he avoided suggesting that its critics have no heart, as he did in the last debate, to widespread criticism. He stuck entirely to economic reasons.
"Are we going to create a class of tax wasters or are we going to create taxpayers?" he asked, describing the difference between immigrants who don't go to college and those who do. "Texas chose the latter."
Several skeptics seemed unconvinced, as Perry drew less of a distinction between illegal immigrants and U.S. citizens than they wanted to hear.
Speaking to another woman who challenged him as he was leaving the event in Orange City, the governor said: "Anyone who moves to the state of Texas and spends three years there, they are eligible for in-state tuition. So no free ride at all."
Perry addressed the tuition issue only when asked, but at every stop he eagerly detailed several of his get-tough positions on immigration. They included his vetoing a bill that would have let illegal immigrants obtain Texas driver's licenses, spending heavily on border security, and his endorsement of a law requiring photo identification cards for Texans seeking to vote.
Perhaps the best news for Perry is that many party activists don't seem concerned about specific incidents and snafus that drive TV talk shows. Few of them appear passionate about Romney, giving the Texan an opening to regain momentum.