That might be changing.
Among his rivals, Texas Gov. Rick Perry and Minnesota Rep. Michele Bachmann have started to assail him for being wobbly on the issues.
"For some candidates, pro-life is an election-year slogan to follow the prevailing political winds," Perry told social conservatives recently. And Bachmann said: "You won't find YouTube clips of me speaking in support of Roe versus Wade. You won't find me equivocating or hemming or hawing when I'm asked to define marriage as between one man and one woman."
Neither mentioned Romney by name but the comments, three months before primary voting begins, were obviously aimed at him. The remarks signaled the likely start of a new phase in the GOP nomination fight as his opponents look to derail the failed 2008 candidate, who sits atop national opinion polls and on a mound of campaign cash while shoring up support among the party's establishment.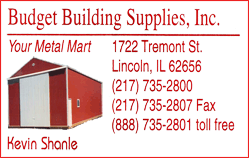 In this race, Romney has tightly tied his message to the economy, arguing that his business background makes him the most qualified Republican to challenge President Barack Obama next fall. He's avoided the issues that tripped up his last campaign. And his rivals have let him, at least until now. Their attempts to raise such issues have been tepid and tentative.
He seems prepared to take it harder on the chin if it comes to that. He's already casting his shifts as the hallmark of a good businessman.
"In the private sector, if you don't change your view when the facts change, well you'll get fired for being stubborn and stupid," Romney said last month in New Hampshire. A week earlier, he said Americans "can tell when people are being phony and are pandering to an audience, and you'll see that in politics. You're not going to see that in my campaign."
In 2008, Romney ran to the right of the eventual nominee, Sen. John McCain, casting himself as a rock-ribbed conservative on cultural issues even though he had through the years reversed his positions on such topics, priorities for religious Republicans who make up an important part of the GOP base. His Mormon faith also dogged him with evangelicals, many of whom do not believe that Mormons are Christian.
His 2008 opponents, who didn't hide their disdain for Romney, largely kept their distance on the faith issue, but they didn't hold back on his position shifts and successfully tagged him as a flip-flopper. People wondered what, if anything, he stood for.
"I have kept a consistent position on right to life and I haven't changed my position on even-numbered years or have changed because of the different offices that I may be running for," McCain said at one point during that race.
Romney gave his rivals much fodder then by casting himself as the conservative choice and staking out hardline positions on cultural issues. That didn't square with the moderate views he expressed in an unsuccessful 1994 Senate race and a victorious 2002 governor's race in liberal-leaning Massachusetts.
During his Senate race against Edward M. Kennedy, Romney said that regardless of his own personal beliefs, "abortion should be safe and legal in this country." Running for governor, he said he personally opposed abortion but would "protect the right of a woman to choose under the law of the country and the laws of the commonwealth." Then as a presidential candidate, he described himself as "pro-life" and said the Supreme Court should overturn the landmark Roe v. Wade case that legalized abortion.
On gay rights, Romney wrote a letter during his Senate race promising a gay Republican group he would be a stronger advocate for gays and their rights than Kennedy. As a presidential candidate, he emphasized his opposition to gay marriage and civil unions. Today, he defends marriage between a man and a woman as "critical for the well-being of a civilization" and decries same-sex weddings.