Today's highlight in history:
On Oct. 10, 1911, Chinese revolutionaries launched the Wuchang Uprising which led to the collapse of the Qing (or Manchu) Dynasty and the establishment of the Republic of China.
On this date:
In 1845, the U.S. Naval Academy was established in Annapolis, Md.
In 1911, California voters approved Proposition 4, giving women the right to vote, and Proposition 7, which established the initiative process for proposing and enacting new laws.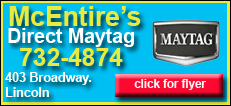 In 1913, the Panama Canal was effectively completed as President Woodrow Wilson sent a signal from the White House by telegraph, setting off explosives that destroyed a section of the Gamboa dike.
In 1935, the George Gershwin opera "Porgy and Bess," featuring an all-black cast, opened on Broadway; it ran for 124 performances.
In 1938, Nazi Germany completed its annexation of Czechoslovakia's Sudetenland (soo-DAYT'-un-land).
In 1943, Chiang Kai-shek took the oath of office as president of China.
In 1967, the Outer Space Treaty, prohibiting the placing of weapons of mass destruction on the moon or elsewhere in space, entered into force.
In 1970, Quebec Labor Minister Pierre Laporte was kidnapped by the Quebec Liberation Front, a militant separatist group. (Laporte's body was found a week later.) Fiji became independent after nearly a century of British rule.
In 1973, Vice President Spiro T. Agnew, accused of accepting bribes, pleaded no contest to one count of federal income tax evasion, and resigned his office.
In 1985, U.S. fighter jets forced an Egyptian plane carrying the hijackers of the Italian cruise ship Achille Lauro (ah-KEE'-leh LOW'-roh) to land in Italy, where the gunmen were taken into custody.