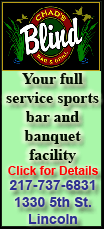 Back-to-back big hits by Braun and Fielder powered a rapid-fire fifth-inning rally, helping the Brewers come back to beat the Cardinals 9-6 for a 1-0 lead in the series.
Braun was thrilled he and Fielder could play such a critical role in the comeback, but knows one big day isn't enough to make a team as tough as the Cardinals back down.
"Obviously when both of us are going good it becomes far more difficult to pitch to us, but I don't think it's intimidating," Braun said. "These guys over here are not going to be intimidated by anything. We've played them often enough to know that they're a great team, they know it's going to be a good challenge."
Braun launched a 463-foot homer in the first inning -- a two-run shot -- and added a two-run double during a six-run burst in the fifth. Fielder hit a two-run homer and the typically light-hitting Yuniesky Betancourt added another two-run home run to cap it.
The midgame turnaround came so fast that the crowd wasn't done cheering Braun's big hit when Fielder went deep.
"I don't even know if I heard the ball come off Prince's bat," Brewers manager Ron Roenicke said.
Meanwhile, it was an off day for Cardinals slugger Albert Pujols. He was 1 for 4, grounding into a double play with runners on first and third and no outs in the seventh. A run scored on the play, but the inning could have been much bigger.
"We've lost some tough games and we bounced back," Pujols said. "We did it against Philly, we did it the last two weeks of the season when we needed a win, I mean, we're too good of a ballclub. This is a long series."
At least for one game, the bitter NL Central rivals avoided any on-field confrontations in their first postseason matchup since the 1982 World Series.
That's despite an already tense atmosphere that gained some steam when Brewers starter Zack Greinke let it slip on Saturday that some of his teammates don't like Cardinals ace Chris Carpenter -- a comment that drew a stern rebuke from St. Louis manager Tony La Russa.
Greinke hinted that he heard a few comments from the Cardinals' dugout Sunday, but he said it was nothing out of the ordinary.
"They're yelling from the dugout some, but most teams do that," Greinke said. "Everyone always makes fun of me grunting when I throw a fastball. It's kind of funny sometimes, but no big deal."