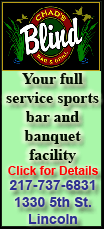 Call it intuition or just a feeling, but Jackson figured his team would be OK.
He was right.
Jason Campbell threw two touchdown passes and Sebastian Janikowski kicked four field goals to lead the Raiders over the Houston Texans 25-20 on Sunday.
Jackson gathered the Raiders on Saturday morning to discuss Davis' death and make sure that they'd be able to handle it.
"(Yesterday) was a tough day, but I could see the gleam in their eyes," Jackson said. "They weren't going to stop fighting. We truly, honestly believed that coach was here with us today. I believe that wholeheartedly. I know he's looking down on this team and he's with us every step of the way."
Michael Huff intercepted Matt Schaub's pass in the end zone on the final play to secure the win. Jackson dropped to his knees on the sideline, covered his face with his hands and cried as his team celebrated the bittersweet victory.
Stadiums around the league observed a moment of silence before the early games to honor Davis, who died Saturday at his Oakland home at age 82. His son, Mark, took his place in the owner's box, and the Raiders wore black decals on the backs of their helmets with "AL" written in silver letters.
They were statistically dominated by Houston, outgained 473-278 and held to 11 first downs and 94 yards rushing. They still managed to do the only thing that ever mattered to Davis.
They just won, baby.
"We know he's looking down on us right now," Huff said. "This win is for him. I appreciate everything he's done for this organization. He's never gone in our eyes. We'll never let him go. He's with us."
Schaub threw for 416 yards and two touchdowns but missed star receiver Andre Johnson, who sat out because of a right hamstring injury.
The Texans (3-2) still had a chance to win with under a minute left, facing a third-and-29 from the Oakland 39.
Schaub scrambled and found tight end Joel Dreessen open at the 5, and Schaub spiked the ball with seven seconds left. Instead of trying to run for the winning score, Schaub lobbed a pass to Jacoby Jones, and Huff stepped in to pick it off. Jones took Johnson's spot in the starting lineup.
"It was all tight and there was no one getting separation, so I stepped up in the pocket and scrambled," Schaub said. "(Tyvon Branch) was coming down at me and I had to make a decision with Jacoby. ... Unfortunately, it didn't work out for us."
The Raiders pulled off a fake punt that Davis would've loved to keep the momentum going in the fourth quarter.
After the Texans (3-2) stopped Darren McFadden on third-and-1, Rock Cartwright took the snap and raced 35 yards to the Houston 25. Janikowski kicked a 42-yard field goal with 10 minutes left for a 25-17 Oakland lead.
Without having Johnson as a target, Schaub threw six consecutive incompletions during one stretch of the final quarter.