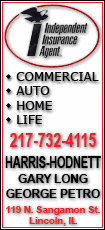 Perhaps it's time, Wilson suggested, to start asking how good the Bills might be.
"We have talent, too. We don't back down from any challenge," Wilson said. "If we do our job, we're going to be a tough football club to beat regardless of who we're playing."
The Bills proved that once again on Sunday with a 31-24 win over the Philadelphia Eagles.
Wilson had a team-leading 11 tackles, broke up three passes and had one of four interceptions in helping the "No-Name" Bills become Michael Vick and the so-called Eagles "Dream Team's" latest -- and perhaps worst -- nightmare.
And no need to ask the Bills about all those yards they allowed in each of the past four games.
"When it needed to get done, it got done," defensive tackle Kyle Williams said.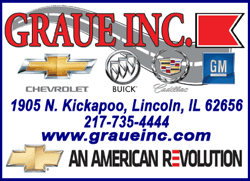 Linebacker Nick Barnett made sure of that. After returning an interception 31 yards for a touchdown in the second quarter, he sealed the win by picking off Vick a second time with 1:49 left to end the Eagles' final scoring drive.
While Buffalo (4-1) has already matched its win total from last year's 4-12 finish, the Eagles (1-4) continue to unravel, looking nothing like the high-priced team that was supposed to be a sure-thing Super Bowl contender.
Philadelphia's lost four straight for the first time since 2005, and is off to its worst start since 1999, coach Andy Reid's first season.
"I've never been a part of anything where you feel like things are snowballing on you," Eagles tight end Brent Celek said. "You feel like when you're in the game, things just continually feel like they're not falling your way. But that's up to us, we can turn it around."
The Eagles' woes continue to be self-inflected, only this time they didn't squander a second-half lead as they did in their previous three losses. On Sunday, Philadelphia's five turnovers led directly to the Bills scoring 17 points. And that includes Barnett's interception.
Philadelphia's defense continues to prove porous after allowing Bills running back Fred Jackson to rack up a combined 196 yards, including 111 rushing, and score on a 5-yard run.
Penalties continue to be a problem. Consecutive penalties turned a second-and-goal from the Bills 6 to a second-and-goal at the 26, forcing the Eagles to settle for Alex Henrey's 35-yard field goal that cut the deficit to 31-24.
Then came the capper. Facing fourth-and-inches at midfield with 1:23 left, Bills quarterback Ryan Fitzpatrick coaxed defensive end Juqua Parker offside to give Buffalo another set of downs and run out the clock.