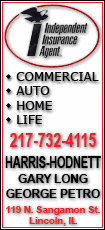 Now they will try to avoid losing a second game against the defending American League champion Texas Rangers before the series switches to Detroit without a break between games.
After the ALCS opener won by Texas 3-2 in a game that was twice delayed by rain, Game 2 was postponed Sunday night because of the expectation of more wet weather and rescheduled for Monday afternoon.
"Just another obstacle," Tigers catcher Alex Avila said.
Soon after officials called off Sunday's game, manager Jim Leyland said Magglio Ordonez will miss the rest of the postseason because of more problems with his right ankle.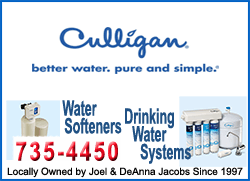 The Tigers, already without Delmon Young (left oblique), later released results of X-rays and a CT scan that showed Ordonez had re-fractured the ankle, which was surgically repaired in July 2010. Ordonez missed more than a month this summer because of problems with the ankle, then came out of the twice-interrupted ALCS opener.
"We're a real resilient team. Do I like this? Obviously, no. Do I like losing Delmon? Obviously, no," Leyland said. "But we're a tough team. We'll figure something out, and we'll get through this."
The Rangers and Tigers will lose their travel day with Game 3 still set for Tuesday in Detroit.
Derek Holland pitches Monday for the Rangers against Max Scherzer, who gets an extra day after his 1 1-3 innings of relief in the Tigers' AL division series clincher Thursday night against the New York Yankees.
Holland planned to use the extra time to rest, review video of himself and the Detroit hitters and go through all his other pre-start routines, from playing a hockey game on his Xbox to watching a chunk of the movie "For Love of the Game."
"Getting this extra day of rest is the more important thing, especially to clear up some of the sinus stuff that I've got going on," Holland said, later stressing that his sniffles were no big deal. "I can just kind of relax and watch more video. Maybe I'll pick up something that I didn't see before. So that's a good thing to have, too."
The ALCS opener was stopped by rain twice in the top of the fifth inning Saturday night for a total of 1 hour, 50 minutes.
Ordonez, who had walked to load the bases during a 13-minute resumption of play between the delays, was replaced by a pinch runner when the game restarted for good.
"Magglio had just been talking three or four days ago about how he felt great, how he felt as good as he's felt for a long time," Leyland said. "When the trainer came in during the rain delay and told me, I was almost flabbergasted, to be honest with you. ... It doesn't appear that there was any significant movement or anything that did it. "
The rain delays Saturday night were the first at Rangers Ballpark since May 24. This season was played during one of the hottest and driest summers in North Texas, including 27 games when the temperature was 100 degrees or more at first pitch.
With the forecast for more rain Sunday night, officials were wary of a repeat of what happened Saturday.