Aaron Rodgers had another huge game in Atlanta, throwing for 396 yards and a pair of touchdowns, while the Green Bay defense totally stifled the Falcons after giving up those two quick scores. The unbeaten Packers rallied for a 25-14 victory Sunday night, the momentum from the championship season carrying over to their best start since 1965.
That, of course, was the Vince Lombardi Pack in its heyday.
This group isn't too bad, either.
The Packers certainly have the Falcons' number, following up a 48-21 rout in last season's playoffs with another big win at the Georgia Dome.
"We're just a better team than they are. Honestly," Packers nose tackle B.J. Raji said. "Those guys talk a lot. But we're the champions. And that won't change anytime soon."
Rodgers has turned the Georgia Dome into Lambeau Field South, throwing for 762 yards and five touchdowns in his last two games against the Falcons. Thrown a softball of a question -- so, do you like playing in the A-T-L? -- the quarterback broke into a big smile.
"I do," he said, a playful tone in his voice.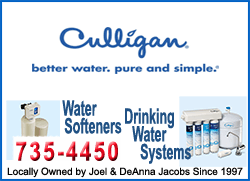 The high-scoring Packers (5-0) were held without a touchdown in the first half by the Falcons (2-3), who had the place rockin' when they scored on their first two possessions.
After that, the home fans had little to cheer about.
Rodgers saw to that.
"It was a choppy game but we persevered," he said. "We have a different team than years past. We expect to win when we take the field."
Green Bay settled for three field goals by Mason Crosby, closing to 14-9 before Rodgers really got rolling. He connected with James Jones on a 70-yard touchdown that gave Green Bay its first lead late in the third quarter. Then, on the first play of the fourth, Rodgers connected with Greg Jennings on a 29-yard scoring play that stretched the lead to 22-14.
Crosby clinched it for the Packers with his fourth field goal, a 30-yarder with 1:10 remaining after Rodgers guided the Packers on another long drive, hitting every pass he needed until Green Bay was safely in range to wrap it up.
"We just stayed patient," Rodgers said. "The rhythm wasn't there all the time, but we just stayed with it."
The Falcons looked as good as they have all season at the start. They took the opening kickoff and drove 80 yards, capped by Matt Ryan's 5-yard touchdown pass to Roddy White. After a Green Bay fumble, Ryan guided Atlanta 60 yards for another score, a 1-yard plunge by Michael Turner.
Then, nothing.
Atlanta managed only 106 yards the rest of the way and didn't crack 200 total yards until late in the game. Ryan had another tough night against the Packers, held to 167 yards passing and picked off twice in the fourth quarter. Matty Ice had three turnovers last January in that playoff debacle, again coming up far short when going head-to-head against Rodgers.
Clearly, these are two franchises headed in opposite directions.