Even without star linebacker Jerod Mayo, the Patriots allowed just 255 yards and held the Jets without a first down on seven of their 11 possessions in a 30-21 win Sunday.
"We said, 'Enough's enough,' and that's where you make your stand," said Patriots defensive end Andre Carter, who had seven tackles.
It was a surprising showing by a defense that entered the game last in the NFL with an average of 477.5 yards allowed. And it played without its signal-caller, Mayo, who missed his first game because of a serious knee sprain.
"I think every week we've been getting better and better and better (defensively) and today was a good day to get back on track," defensive tackle Vince Wilfork said.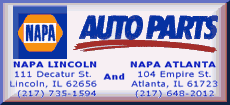 The Patriots (4-1) never trailed and won their 19th consecutive regular-season game at home. The Jets (2-3) lost their third straight.
"We lost two in a row last year but we bounced right back from it," Jets quarterback Mark Sanchez said. "This is a little different territory. So we're going to see what a lot of guys are made of on this team and it's my job to get guys ready to play this next week against Miami."
BenJarvus Green-Ellis rushed for a career-high 136 yards and two touchdowns and Tom Brady completed 24 of 33 passes for 321 yards, a touchdown and an interception after starting the day with an NFL-best 388 yards passing per game.
"We want to be an offense that can be able to do whatever we want to do, run or pass, and complement our defense," said Green-Ellis, signed in 2008 as a rookie free agent from Mississippi.
The Jets didn't do any of that well enough.
Sanchez completed 16 of 26 passes for 166 yards and two touchdowns one week after going 11 for 35 for 119 in a 34-17 loss to the Baltimore Ravens. And the Patriots outrushed the Jets 152 yards to 97.
"I thought we did some good things" on offense, New York coach Rex Ryan said, "but lacked a little consistency, obviously, and you have got to convert on third down."
The Jets were just 3 for 11 on third down, compared to the Patriots' 7 for 14.
"They did a great job spreading the ball around," New York cornerback Antonio Cromartie said.
Before last season's 28-21 playoff win over the Patriots, Cromartie called Brady an expletive and said the quarterback showboated and pointed at the Jets sideline after a late touchdown during a regular-season game.
But few players referred to the rivalry after Sunday's game. And the crowd was subdued in a lackluster first half and behaved most of the time as if the Jets were just another opponent.
Brady had another strong day, completing 24 of 33 passes for one touchdown and one interception as the Patriots scored at least 30 points for the 13th straight regular-season game.