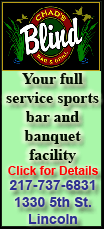 Instead, he had to settle for providing the fans with a green-white-checkered finish -- while Gordon's No. 24 Chevrolet sat behind the wall with a blown engine.
Gordon ran in the top five for much of the day but went out with three laps to go, finishing 34th and dropping one spot to 10th in the Chase standings, 47 points behind leader Jimmie Johnson.
After dropping out of the top 10 in a late restart shuffle, Gordon had reconciled himself to finishing in the mid-teens -- and then things got worse.
"Right after that, we started getting smoke," he said. "We thought it was tire smoke, but it wasn't. It was under the hood, and obviously it ended our day."
Team owner Rick Hendrick could tell right away that Gordon was in trouble.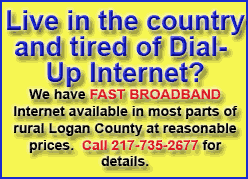 "The oil temperature pegged the gauge," he said. "There's nothing you can do at that point. I feel for those guys. They had some really good momentum, but parts are going to break."
___
GOODBYE, GROOVES: With two wins and a third-place finish this year at Kansas Speedway, Brad Keselowski was just getting comfortable on the track's well-worn surface.
And now it's all going away -- because it has to.
The surface, in use since the track opened in 2001, is scheduled for a multimillion-dollar reconfiguration in the offseason because of cumulative damage from the harsh Midwestern freeze-thaw cycle.
"This track in particular has become very racy," Keselowski said after finishing third in Sunday's Sprint Cup race. "There's as much side by side racing as you're going to see in this type of racecar, here at Kansas. Hopefully when they do go through that process, they'll be able to get the track to mature quickly and get back to those multiple grooves."
Track President Pat Warren said that while he understood racers' and fans' concerns, the reconfiguration -- which will include variable banking on the 1.5-mile tri-oval -- can't wait.
"The notion that you would spend your dollars resurfacing, and risking the quality of the racing, if you didn't have to is crazy," Warren said.
The track has already begun to fail in spots, Warren said, pointing to an asphalt patch high in the third turn.
"A year ago, about a month before our Cup race, our guy who walks the track every day, one day he's seeing a few things but everything's the way it's supposed to be," he said. "The next day, he goes out and the bottom three lanes have dropped 4 inches down. There's a gap the size of my fist, all the way laterally along that thing.
"If that happens on the Saturday night of a Cup weekend, that's a really bad day -- and we can't take that chance."
___