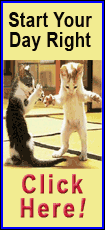 Nominees for Student of the Month from kindergarten through fourth grade were Abigail Arnold, kindergarten; Brenna Corbett, first grade; Konnor Shaw, second grade; Chloe Power, third grade; and Saristen Grimes, fourth grade. Each received a certificate and a coupon for a free kid's meal at Texas Roadhouse.

The following nominees from fifth through eighth grade each received a certificate and a free pizza from Little Caesar's: Jesica Patterson, fifth grade; Lane Stribling, sixth grade; Cassie Warfel, seventh grade; and Matthew Buttry, eighth grade.

The Student of the Month for October is Jesica Patterson. She received a framed certificate and a $10 Walmart gift card. Jesica is now eligible for Student of the Year.
The second half of the program was introduced by Mrs. Hamm, superintendent and principal, with the help of Walmart manager Cody Adkins, community relations coordinator Charlene Robb and event organizer Becky Rybolt.
"Earlier today someone from Walmart came to Chester-East Lincoln and decorated the teachers' lounge and left some goodies for the teachers to enjoy," Adkins said.
"Now we have something else to give the teachers," Adkins continued. "We have 10 $100 gift cards to give away, and we're going to draw 10 teachers' names to determine the winners."
Each teacher's name was on a separate piece of paper and names were drawn from a basket. The 10 lucky teachers who received the $100 gift cards were Chris Ciaccio, Sarah Crim, Pam Woith, Brenda Bartley, Greg Hoffert, Gary Stoltzenburg, Whitney Kincheloe, Jennifer Warnisher, Marge Aper and Claudia McEvers.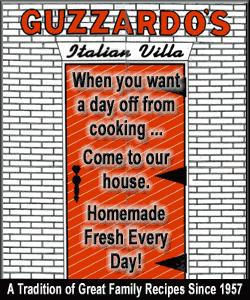 "The teachers may shop for whatever they need or want for their classroom," the Walmart manager said. "We know teachers spend money out of their own pocket to purchase items for their classroom. Walmart would like to make it easier for you to get some of the things you need."
Not everyone had something in mind but were going to discuss it with their classes. Mr. Ciaccio is going to buy a new DVD player because his old one broke and the students do not have a way to watch movies. Mrs. Aper will be purchasing gym equipment for her physical education classes.
The local Walmart store finds ways to give back to the community, and over time it tries to reach out to all the schools with a program to assist the teachers and staff. The time seemed to be right for Chester-East Lincoln to have a turn, and the teachers were pleased to agree with that decision.
[By MARLA BLAIR]