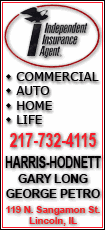 Yansab said in a statement that net income climbed to 827.94 million riyals ($220.6 million) compared to 356.2 million riyals in the same three-month period last year. The company is 51-percent owned by petrochemical giant, Saudi Basic Industries Corp.
The gains in net income were a result of an "increase in production and sales quantities combined with improvement in sales prices of most of the products," Yansab said.
The Yanbu, Saudi Arabia-based SABIC subsidiary said nine-month earnings per share climbed to 4.461 riyals from 1.988 riyals per share in the corresponding period in 2010.
Strong oil prices over the past year have helped Saudi petrochemical manufacturers post strong profits.
Its shares were down 1.44 percent to 44.6 riyals, according to business portal Zawya.com.