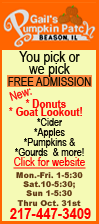 Turbulence in stock and bond markets, combined with waning confidence among business and consumers, hurt banks' business in the third quarter. IPOs were shelved, companies postponed plans to sell bonds, and acquisitions were put on ice. Consumers also held back on spending.
The sharp drop in business activity hurt banks, which rely on borrowing by companies and consumers to make money. Most Wall Street analysts lowered their earnings estimates for large U.S. banks.
JPMorgan Chase & Co. will be the first major bank to report results Thursday, followed by Citigroup, Wells Fargo, Bank of America and Goldman Sachs the week after.
The intense global market turmoil during the third quarter has already taken a toll on bank stocks. The KBW index of leading banks plunged 27 percent during the third quarter.
Howard Chen, an analyst at Credit Suisse, estimates that mergers and acquisitions volume in the third quarter plummeted 34 percent from the prior quarter, while stock underwriting sank 54 percent.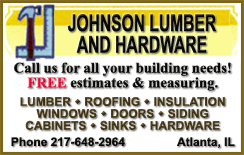 Chen said it was the weakest quarter for total debt issuance since the financial crisis. Overall debt and loan underwriting volume fell 27 percent from the previous quarter, leading to a 35 percent decrease in fees.
Worries about Europe's debt problems continued to hang over U.S. banks in the third quarter. Investors expect bank executives to offer more clarification on how exposed the banks are to the crisis when the banks host conference calls to discuss their earnings.
Most large banks have disclosed the amount of European debt they own, but it's unclear how much exposure they have via more complex derivatives trades they conduct with their counterparts in Europe. For example, U.S. banks sell financial contracts that act as insurance to protect against defaults on riskier European bonds.
Growth in U.S. business loans is expected to be a bright spot. According to the Federal Reserve, corporate borrowing grew rapidly during the third quarter. At the 25 largest banks by assets, commercial and industrial loans grew 15 percent, the Fed reported.
Here are the consensus earnings forecasts and highlights for each of the large U.S. banks from analysts surveyed by FactSet:
JPMorgan Chase & Co. reports Thursday. It is expected to earn 96 cents per share on revenue of $23.6 billion. Considered one of the strongest and most stable among the large banks, analysts expect JPMorgan to grab market share from competitors. However, it might be forced to once again to put aside more reserves to offset costs from increased litigation and repurchasing poorly written mortgage loans.