Today's highlight in history:
On Oct. 11, 1811, the first steam-powered ferryboat, the Juliana (built by John Stevens), was put into operation between New York City and Hoboken, N.J.
On this date:
In 1779, Polish nobleman Casimir Pulaski, fighting for American independence, died two days after being wounded during the Revolutionary War Battle of Savannah, Ga.
In 1890, the Daughters of the American Revolution was founded in Washington, D.C.
In 1910, Theodore Roosevelt became the first former U.S. president to fly in an airplane during a visit to St. Louis, Mo.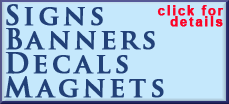 In 1932, the first American political telecast took place as the Democratic National Committee sponsored a program from a CBS television studio in New York.
In 1958, the lunar probe Pioneer 1 was launched; it failed to go as far out as planned, fell back to Earth, and burned up in the atmosphere.
In 1961, actor-comedian Leonard "Chico" (CHIH'-koh) Marx, 74, died in Hollywood, Calif.
In 1968, Apollo 7, the first manned Apollo mission, was launched with astronauts Wally Schirra, Donn Fulton Eisele and R. Walter Cunningham aboard. The government of Panama was overthrown in a military coup.
In 1984, space shuttle Challenger astronaut Kathryn Sullivan became the first American woman to walk in space.
In 1986, President Ronald Reagan and Soviet leader Mikhail S. Gorbachev opened two days of talks concerning arms control and human rights in Reykjavik, Iceland.
In 1991, testifying before the Senate Judiciary Committee, Anita Hill accused Supreme Court nominee Clarence Thomas of sexually harassing her; Thomas re-appeared before the panel to denounce what he called a "high-tech lynching." Comedian Redd Foxx died in Los Angeles at age 68.
Ten years ago: In his first prime-time news conference since taking office, President George W. Bush said "it may take a year or two" to track down Osama bin Laden and his terrorist network in Afghanistan, but asserted that after a five-day aerial bombardment, "we've got them on the run." Trinidad-born writer V.S. Naipaul (NY'-pahl) won the Nobel Prize in literature.