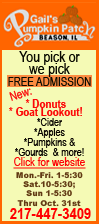 Slovakia's decision came after U.S. stock markets closed. That country's parliament rejected a bill to strengthen the powers of a regional rescue fund. The 16 other countries that use the euro have already signed off on the bill, but the measure requires unanimous support.
There are ways around Slovakia's opposition, but the move temporarily sets back efforts to address Europe's debt jam, which has been the most important issue for financial markets for months. Investors worry that if Europe doesn't contain its debt crisis, a default by the Greek government could deliver a devastating blow to European banks and cause them to freeze up lending.
The Dow Jones industrial average ended down 17 points after moving between small gains and losses throughout the day. The index traded within a range of only 82 points, the narrowest since July 20. The relatively tepid trading came a day after the Dow surged 330 points, its largest increase since Aug. 11.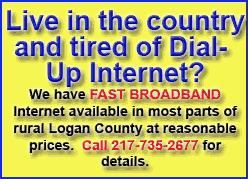 During Slovakia's 10-hour debate, European Central Bank head Jean-Claude Trichet warned that countries needed to act urgently to stem what he called a "systemic" crisis that threatened global financial stability.
"I think markets want to say `who cares about Slovakia,' but the reality is every little country has to agree," said Randy Warren, investment strategist at Exton, Pa.-based firm Warren Financial Service.
Greece has been on the brink of defaulting on its debt for months. If that happens, it would hurt European and U.S. banks by decimating the value of Greek government bonds they own. Those banks would then be less likely to lend to each other and to businesses. That could plug up an already weak global economy, with implications for everything from bank stocks to international trade.
The Dow lost 16.88 points, or 0.1 percent, to close at 11,416.3. The Standard & Poor's 500 index rose 0.65 point, or 0.1 percent, to 1,195.54 The Nasdaq composite rose 16.98, or 0.7 percent, to 2,583.03.
Aluminum maker Alcoa Inc. plunged 5.6 percent in after-hours trading after reported that its earnings slumped from the previous quarter, suggesting demand from Europe has slowed.
Markets have been swinging wildly since early August, when Europe's economy suddenly seemed closer to the brink of collapse.
Moves of more than 100 points for the Dow have become commonplace as traders react swiftly to every whiff of news coming out of Europe. The S&P 500 is up 8.8 percent since last Tuesday, when it traded 20 percent below its April peak. Had the S&P closed at that level, it would have put the index into what analysts call a bear market. The index is still down 5.1 percent for the year.