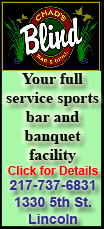 A Julius Baer AG spokesman, Martin Somogyi, said the Zurich-based bank was cooperating with U.S. authorities in their investigation. He provided no further details.
The U.S. Attorney's Office for the Southern District of New York announced the indictment Tuesday of Daniela Casadei and Fabio Frazzetto on charges of conspiring to help American clients hide more than $600 million in offshore accounts and avoid paying taxes on the money.
Casadei and Frazzetto allegedly opened and managed accounts for U.S. taxpayers with an institution described in the indictment only as "Swiss Bank No. 1" -- Julius Baer. Some of the accounts were linked to fictional names, others to relatives living abroad or sham companies created to hide the true owner.
"The defendants also allegedly advised clients not to worry about U.S. law enforcement authorities because Swiss Bank No. 1 no longer had offices on U.S. soil," the U.S. Attorney's Office said.
Julius Baer declined to say which of the two bankers was still on its payroll, citing privacy rules.
Swiss media have reported that Julius Baer is among several Swiss banks currently being investigated by U.S. authorities for aiding American tax evaders.